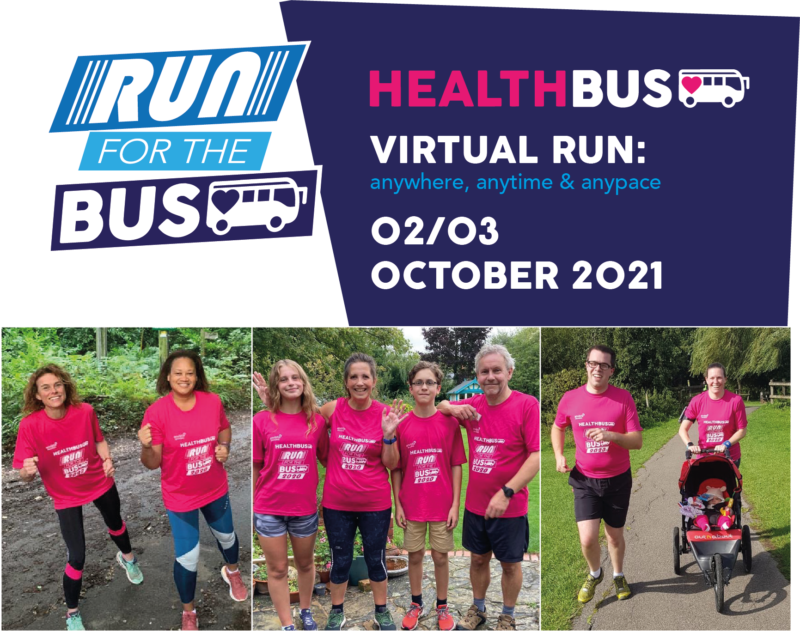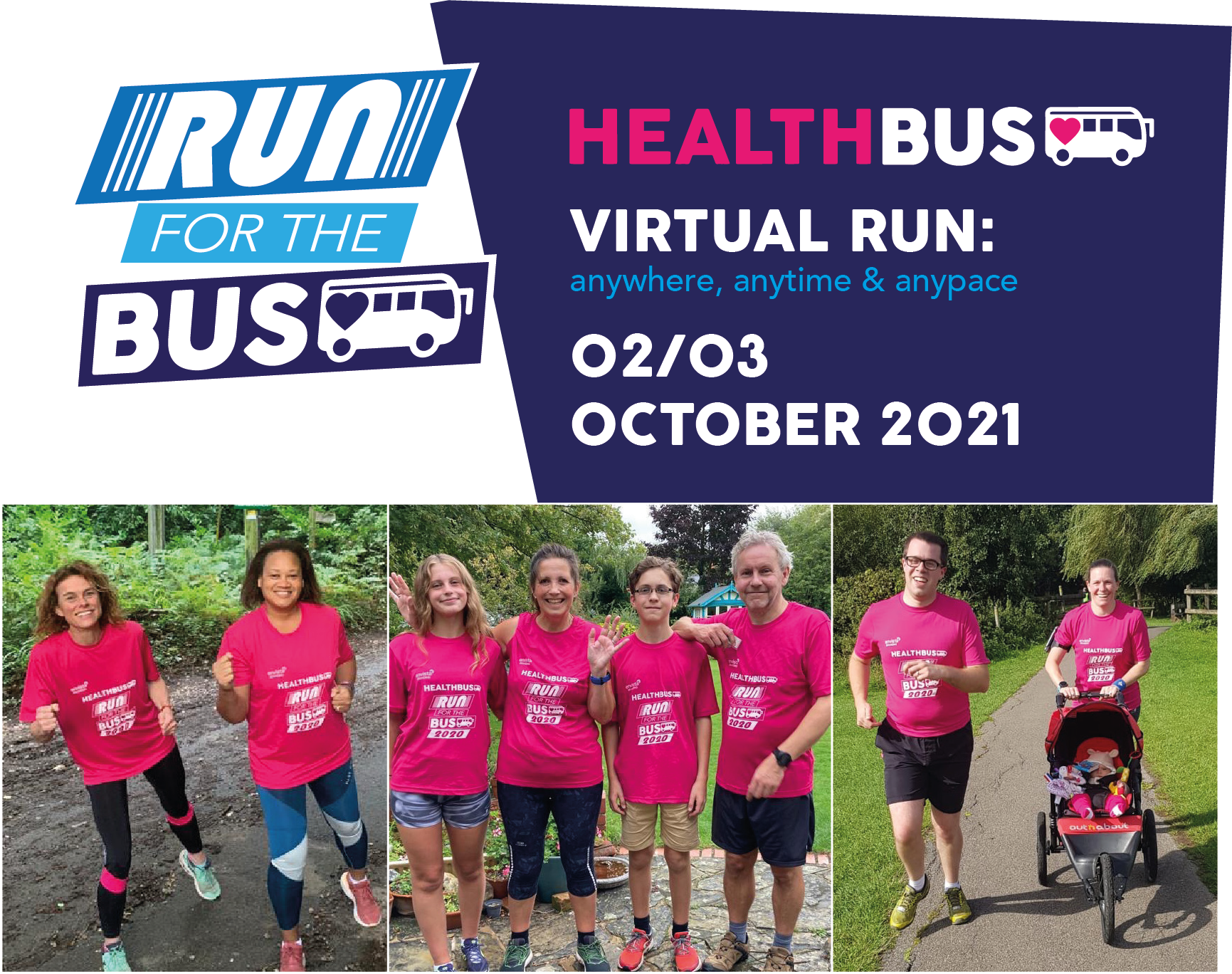 'RUN for the BUS' is a virtual FUN run for all!
Join the HealthBus team and enter our very successful virtual RUN event. You can run, walk, jog or skip anywhere at anytime (between 02-03 October 2021) and at any pace! Suitable for children & adults. Take part & help raise funds for the HealthBus Trust– a mobile health clinic and lifeline for people experiencing homelessness.
ENTRY FEE Children: £6.50 Adults: £10.00 Family: £30.00 (2 adults & 2 children)
BOOKING DEADLINE 17 September 2021
ABOUT THE RUN
This virtual run is part of a campaign by the HealthBus Trust to raise £10,000 to keep our health clinic operational. It's also an opportunity for you to have fun and get active, whilst supporting a great local charity that really changes people's lives!
All ages are welcome to take part.
Register at healthbus.co.uk
Help us further and fundraise for us via a Virgin Giving page. https://uk.virginmoneygiving.com/giving/ – search for Healthbus Trust
Prizes for children and adults who raise the most money!
Run for the Bus anytime between 02-03 October 2021.
Post your RUN photos on our FaceBook page. https://www.facebook.com/thehealthbus
WE HOPE THAT YOU HAVE FUN – THANK YOU.
BOOKING DEADLINE: 17 SEPTEMBER 2021
Fundraising made easy with Virgin Money Giving:
Click on the Virgin Giving Sign Up button below
Select 'Start Fundraising'
Enter your email and create a password
When asked 'What are you doing to raise money?' enter 'Run for the Bus'
Select the HealthBus, 'Run for the Bus' campaign from the options
When asked, 'Have any of your selected charities contributed to the cost of your event?' please select No
Then confirm by selecting Create my page

Start sharing your fundraising page!
Star prizes for those that raise the most sponsorship
The HeathBus needs help in response to the COVID-19 crisis.
Rough sleepers and the homeless are particularly vulnerable to catching and spreading COVID-19. It is difficult for them to physically distance, self-isolate and for them to access healthcare if they become ill.
Help the HealthBus make a significant change.