HELP US REACH OUR FUNDRAISING GOAL OF £60K …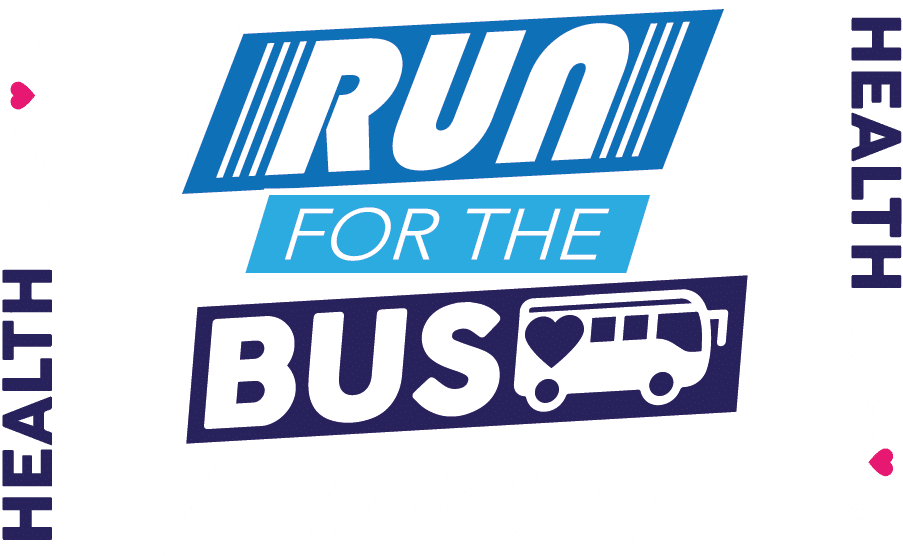 HELP US GET 'BACK ON THE ROAD''RUN for the BUS' is a virtual family FUN run for all!
Join the team and enter our virtual RUN event, you can run, walk, jog and skip anywhere, anytime (between 28-31 August 2020) and at any pace! Suitable for children & adults join our event as we raise funds for a new HealthBus – a mobile clinic and lifeline for rough sleepers. ABOUT THE RUN
This virtual run is part of a campaign by the HealthBus Trust to raise £60,000 for a new mobile clinic. It's also an opportunity for you to have fun and get active while supporting a great local charity that can really change lives! All ages are welcome at this event, 
Register and enter the race here on this page below,

Help us further and create a Virgin Giving page – details below,

Prizes for children and adults who raise the most money!

Have FUN! Run, walk and skip any place, any pace between 28-31 August 2020 for a great cause.

Finally, we want to celebrate your achievements. Post us a photo of you running to receive your medal.
Enter now and receive a running T-shirt and medal! Help us make a change to people's lives!
BOOKING NOW CLOSED!
You can still help us and raise funds, so look at our virgin giving details below
­­
Fundraising made easy with Virgin Money Giving:
Click on the Virgin Giving Sign Up button below
Select 'Start Fundraising'
Enter your email and create a password
When asked 'What are you doing to raise money?' enter 'Run for the Bus'
Select the HealthBus, 'Run for the Bus' campaign from the options
When asked, 'Have any of your selected charities contributed to the cost of your event?' please select No
Then confirm by selecting Create my page
Start sharing your fundraising page!
­­
The HeathBus needs help in response to the COVID-19 crisis.
Rough sleepers and the homeless are particularly vulnerable to catching and spreading COVID-19. It is difficult for them to physically distance, self-isolate and for them to access healthcare if they become ill. We are fundraising for a NEW Bus to provide essential healthcare to those that need it most.
—-
YOU CAN DONATE TO THE CHARITY HERE!
Help the HealthBus make a significant change.
TEXT GIVING
Text 

NEWBUS

 to 

70085

 to donate 

£10
Texts cost £10 plus one standard rate message and you'll be opting in to hear more about our work and fundraising via telephone and SMS. If you'd like to give £10 but do not wish to receive marketing communications, text NEWBUSNOINFO to 70085.
BANK TRANSFER
Lloyds Bank
Sort Code: 30-90-89
Account Number: 37880268
BY CHEQUE
Make payable to: 'HealthBus Trust'
c/o St Peter's Church, Hinton Road
Bournemouth
Dorset
BH1 2EE
United Kingdom
Help us to get

Back on the Road!
Why?
Since the outbreak of COVID-19 we have not been able to have face to face contact with our homeless and rough sleeping patients. The current bus we hire is no longer adequate to see patients.
What is needed?
A clinically safe mobile clinic is needed. Please donate to help BUY a bus that would serve as a mobile clinic, so that the HealthBus Team can get back on the road to seeing patients in a safe space. Many of our patients are immuno-compromised and extremely vulnerable. A new mobile clinic will help us develop a more sustainable pathway to meet the ongoing health needs of this marginalised group and also help to reduce the risk of transmission during the COVID-19 crisis.
Donation Target
Please help us as we seek to buy a new BUS to keep our patients and staff safe so we can continue our life-changing work. We need to raise £60k to make this a reality.
Register your Interest
From time to time we will send you the latest information and news about the HealthBus. We promise we won't bombard you with emails. It gives us the opportunity to inform you of all the great progress we are making and the people we are helping.