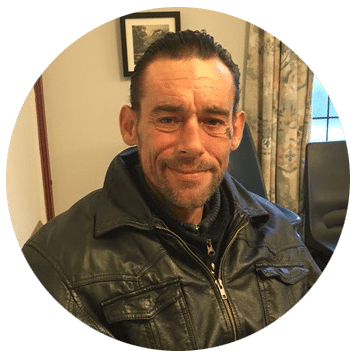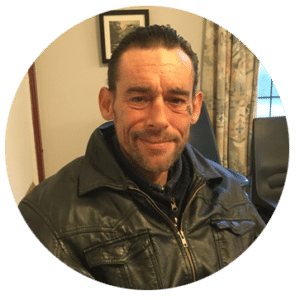 Meet Wayne
"People here at the HealthBus really care. For the first time in over 30 years I feel hopeful about the future and where I am going and what I am doing. The nurses and doctors are supporting me with my wellbeing and mental health. Coming to St. Stephen's Hall where the HealthBus is, allows myself and friends to feel welcome and valued. It's the simple things of being able to chat with someone and having a hot drink that makes all the difference. The HealthBus gives me the chance to rebuild my life whilst accessing essential health support."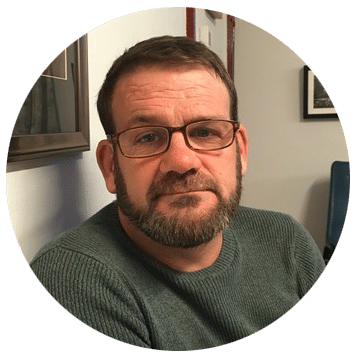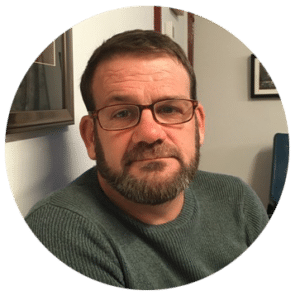 Meet Dean
"No one sets out to be purposefully on the streets … sometimes you face situations which just leave you broken and desperate. After losing my job, home and key relationships my mental health deteriorated; and I resorted to harmful substances which drove me to the streets. After lots of encouragement from visiting health professionals I have found hope and compassion from those involved with the HealthBus. This service is a lifeline! A much needed refuge for those who are vulnerable. The staff and team involved with the HealthBus have saved and are saving lives … this work must continue!"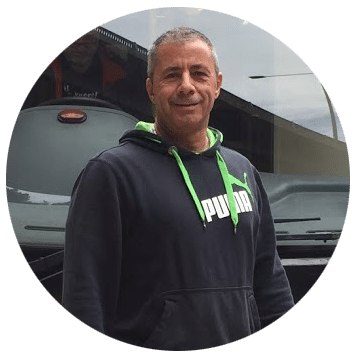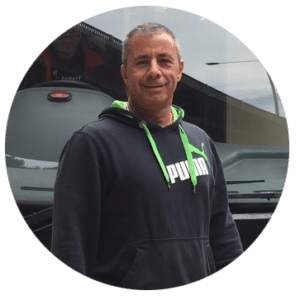 Meet Vasco
A life turned around
If you visit the Bournemouth HealthBus on a Thursday morning, you'll probably meet Vasco De Oliveira. He's a support worker for Michael House, which provides accommodation for homeless and vulnerable people.
Vasco brings plenty of smiles and positive energy. He's a truly inspiring character, having experienced homelessness and addiction. Now six years clean, Vasco happily devotes his life to helping others.
A new life in England
When Vasco first arrived in this country 24 years ago, he came for treatment. He'd become addicted to heroin and cocaine back in his native Portugal, and attended a rehab centre in Bournemouth.
The treatment (based on the 12 Steps) worked. So Vasco got on with his new life in England, thinking that going back home to Lisbon would result in the same situation as before. This new start seemed the best way to change his life.
After a year clean, Vascco got a job in a nightclub, an environment he thought he'd enjoy. But after a month he started drinking again and a couple of months later he started taking drugs, thinking he could control it.
At this point he met his wife, one of several relationships. But when they broke up Vasco became depressed, stopped working and started drinking more.
A pattern emerged over the next 20 years or so as Vasco had three children with three different people. "In my head I was doing alright" Vasco explains, "But I would go into a relationship, it would go wrong, and I'd go into another. I kept doing the same thing expecting different results!"
About eight years ago Vasco got back into his drugs of choice, heroin and cocaine. His third significant relationship came to an end, and after being arrested he was left homeless. "Everything was lost and there was nowhere to go" he remembers.
Vasco tried Shelter Dorset and was immediately booked in for an assessment at Michael House. Fortunately, they were able to accept him straight away.
Recovery at Michael House
Michael House is a 'dry' house, which means it's drug and alcohol free. Vasco was ready to make that change, but there were many challenges, including sharing a room (something he'd not done since military service in Portugal!). He  followed the 12 Step Programme and started to connect with people at church.
Vasco had an inspirational support worker at Michael House who was an ex-addict himself. He mentored Vasco and helped in many different ways.
Applying the 12 Steps every day is important to Vasco and he recommends these principles for anyone, whether recovering from addiction or not.
After living in Michael House for two years, Vasco was offered a job as a support worker. He's also a handyman, being an electrician by trade, and a cook.
"I now have a full-time job, a car and I can pay my bills" says Vasco. "It didn't seem possible six years ago." Another major change is staying single.
Working with the Bournemouth HealthBus
What does Vasco think of the HealthBus? "It's definitely a very good service" he says. At the time we spoke, there were three people at Michael House who had arrived through the HealthBus, all of whom were doing well.
"I can use my life experiences to help people" Vasco tells us. "I'm in the right job. My main purpose now is to help people – one day at a time."
To find out more about Michael House, visit www.michaelhouse.co.uk
HealthBus needs your continued support.
Please donate now and make the difference to rough sleepers across Bournemouth and the surrounding areas.